Somewhere In-Between
Reshared from the Huffington Post originally posted on February 12, 2015 by Felicia Horowitz. Felicia is a beloved member of the GLIDE family. 
"And these children that you spit on As they try to change their worlds Are immune to your consultations They're quite aware of what they're going through"
– David Bowie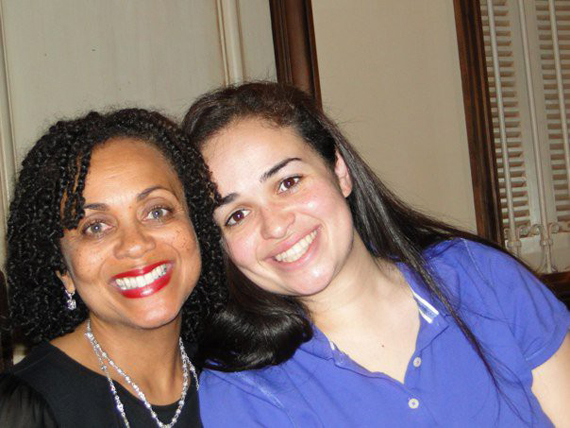 When I was a little girl, I was a hair dressing prodigy and in my community that made me a big deal. For the black women of my neighborhood, hair was critically important. Hair was not simply hair; it was the crown that determined one's social status. The more stylish the hair, the more important the person. This bizarre social casting system put anyone with hair skills in very high demand. And boy did I have skills.
I have always had an artistic eye and when combined with my exceptionally dexterous fingers, intense attention to detail and outstanding bedside manner, I was the Mozart of hair. I was such a natural that before I could read the instructions on the Revlon hair relaxer box, women in my family entrusted me to apply the powerful hair straightening chemicals to their scalps. By the time I entered high school, I was the go to hairdresser for my friends and family.
While I had a different ambition in life than being the world's greatest stylist, I always dreamed of having daughters and doing their hair. What an amazing bonding experience that would be! How great to be the very best hairdresser that money couldn't buy. You want the best "Do" at your junior high school? Well, you have to be my daughter to get that.
After I grew up, I was fortunate to have three lovely daughters and I could not wait to do their hair. When they were very little, they all loved it and it was one of my happiest memories as a young mom. But as my eldest child Julia, grew up, I was shocked and horrified to find that she hated having her hair done by me or anyone else.
This was a change that I could not stomach. How could she not want to look fierce? How could she take away this wonderful experience? What about the crown? We would battle it out every week over the hair. To give you and idea of the intensity, it was like a steel cage match, with the prize being a hairdo. Finally, in elementary school, we compromised and Julia kept her hair in braids.
Julia kept her feelings very close and me asking why she did not want me to do her hair could cause a major meltdown. Although I had minor suspicions, they were always proved wrong. For 15 years, I never understood why we battled over hair.
To continue reading the full post from Felicia Horowitz, please visit the Huffington Post.